California and the Golden West route map
You should arrive at the airport to take your direct flight to Los Angeles. After our early-evening arrival, we transfer to the nearby Hilton Los Angeles Airport Hotel for one night.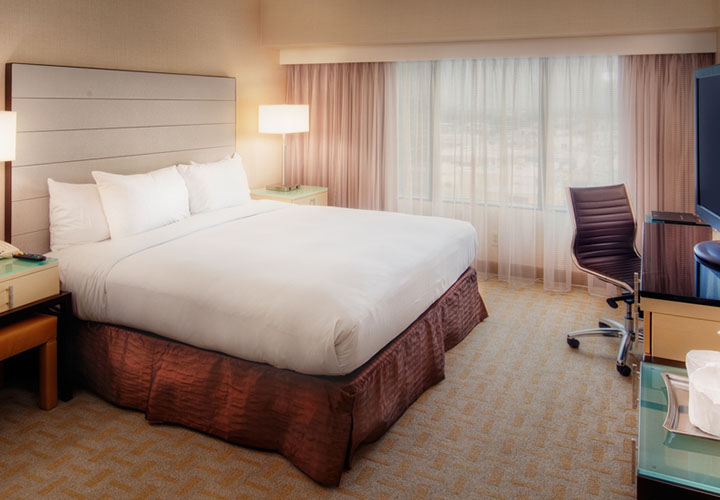 View hotel details
and images
4* Hilton - LA Airport, California
Chosen for its location near to the airport - ideal after your flight to California.
Convenient location
Coffee shop, bistro & restaurant
Spacious, comfortable rooms